Street Party and Tennis Open Day – 17th June
Join us for a Street Party and Free Tennis Sunday, 17th of June.
Join us for a neighborhood meet and greet, games, music, food and tennis. Musgrave Road will be closed to traffic from 12 to 4pm – bring food and drinks to share and enjoy and afternoon of fun and FREE tennis (from 12 to 2pm)!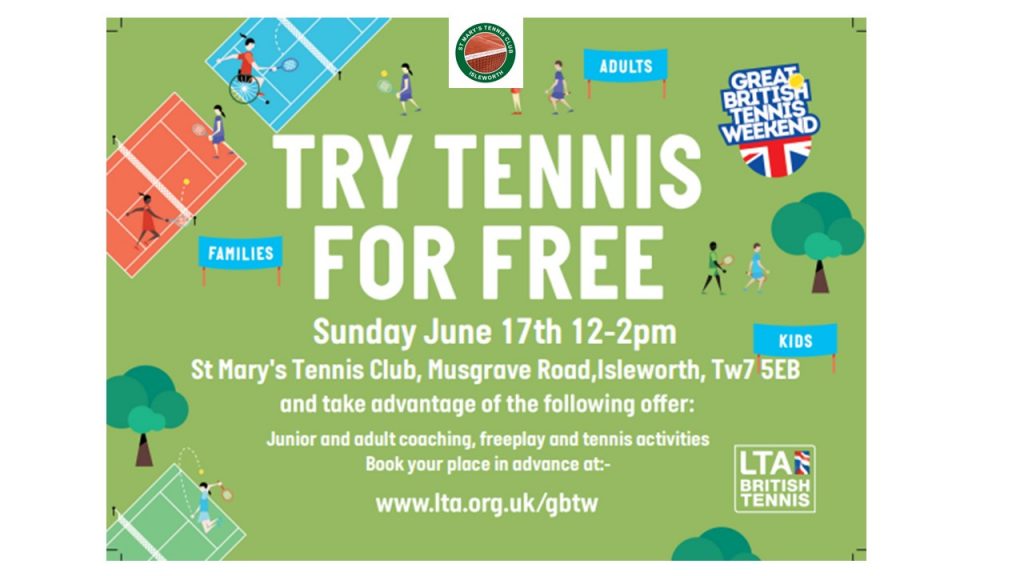 Senior Participation Programme
Limited Availability – Book Now!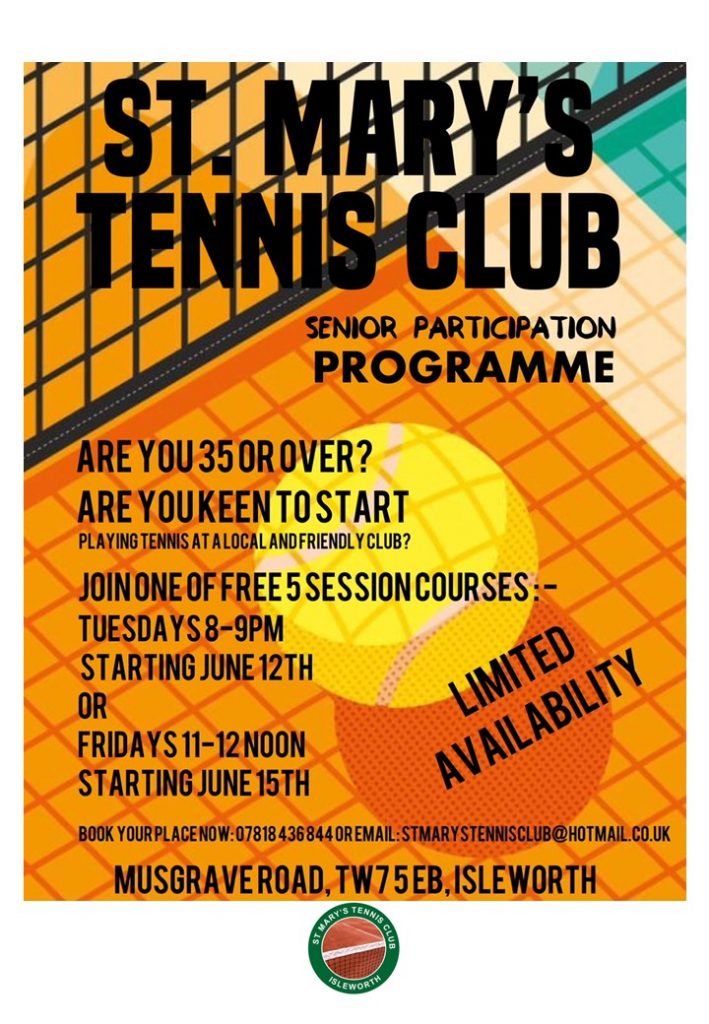 Free Tennis Voucher – bring a friend and enjoy our real clay courts!

Roland Garros at St. Mary's Tennis Club
Join us Wednesday 30th of May, from 6pm for a Roland Garros celebration and play on our real clay courts.
Bring a friend and enjoy some light french food and a drink – £3 p/person.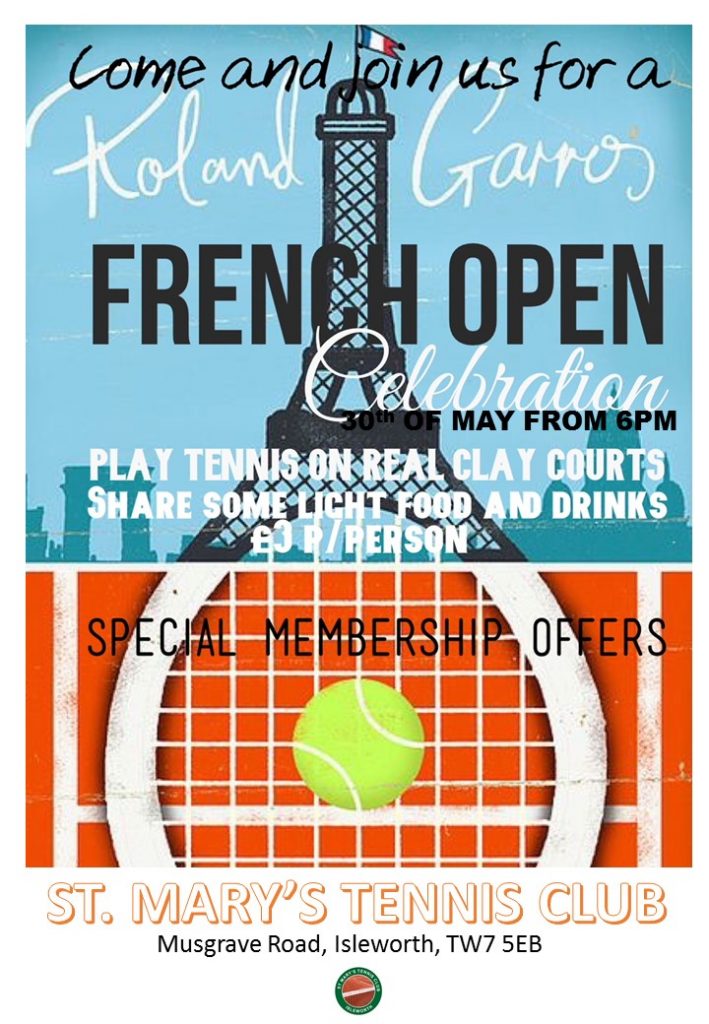 Open Day 14th April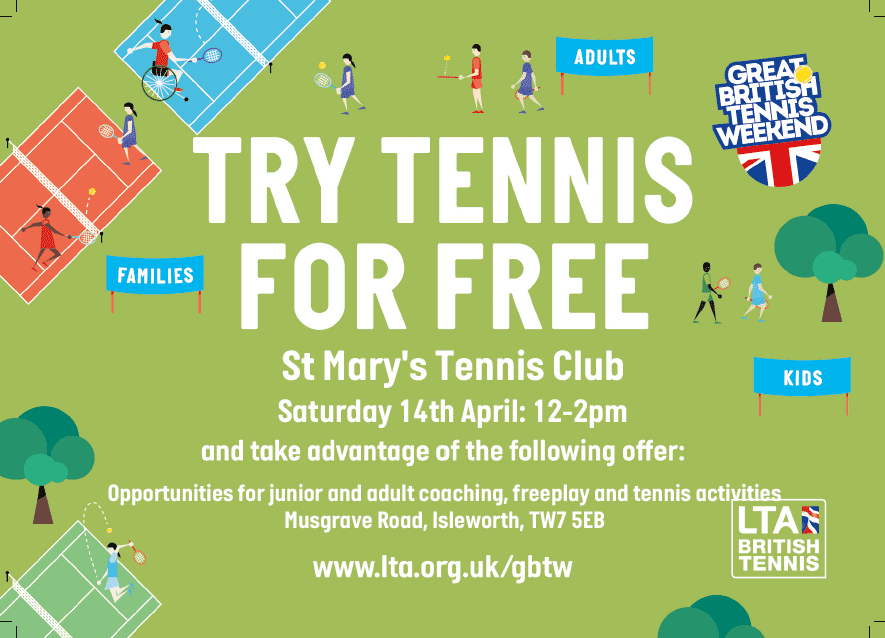 Schedule:
Times: 1200 – 0200pm
FREE TENNIS SESSIONS AVAILABLE: Free Play, Mini Tennis Coaching (3-9 years), Junior Coaching (10 years +), Adult Coaching
Contact:
Jimmy Smith (Head Coach) 07966 210 692
encoretennis@outlook.com
January Table Top Sale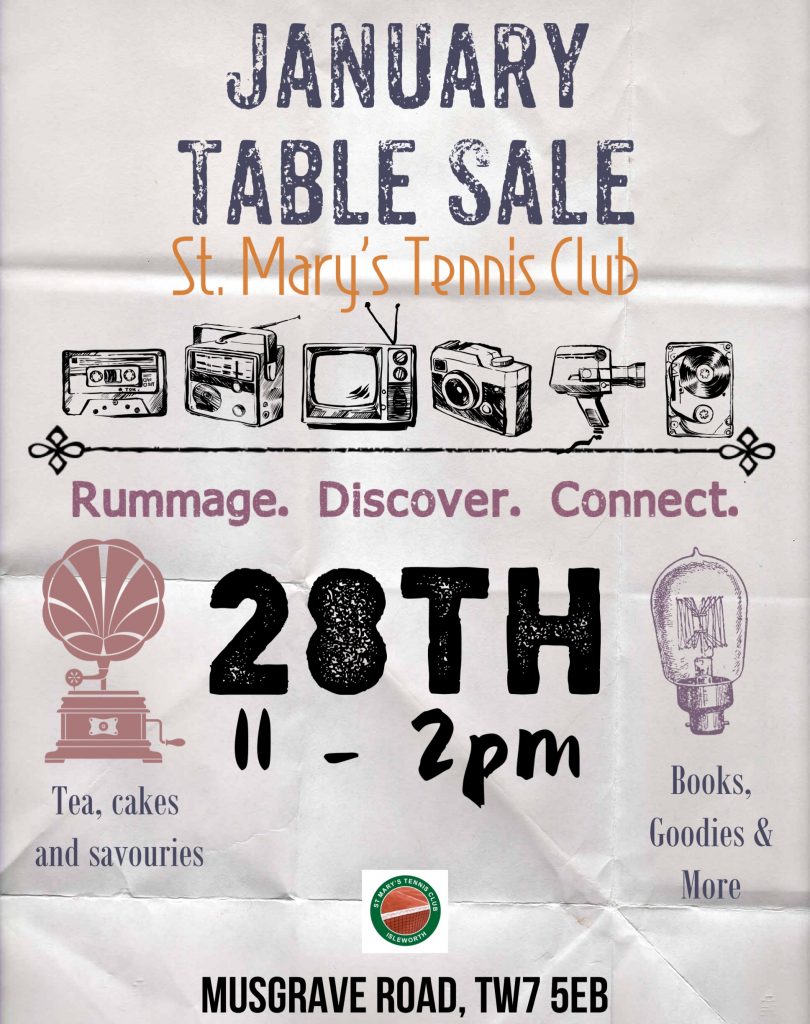 St Mary's Tennis Club first Christmas Fair 2017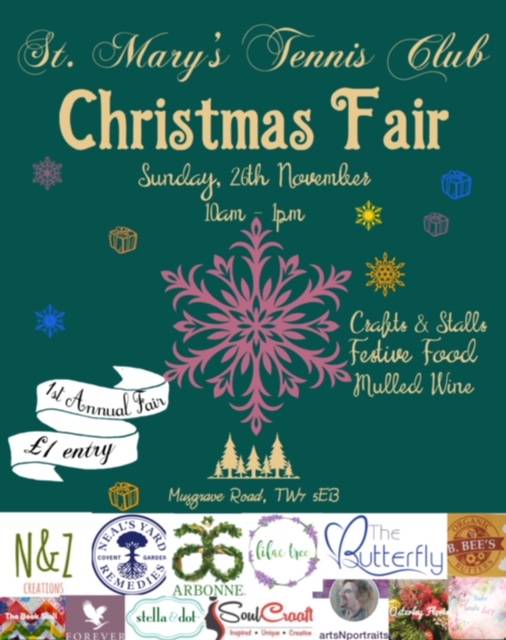 Come along a support your local tennis club on November 26th from 10am to 1pm. We have lovely stalls, warm food, mince pies and mulled wine.